How Real Estate Industry Can Start Using Digital Signatures in India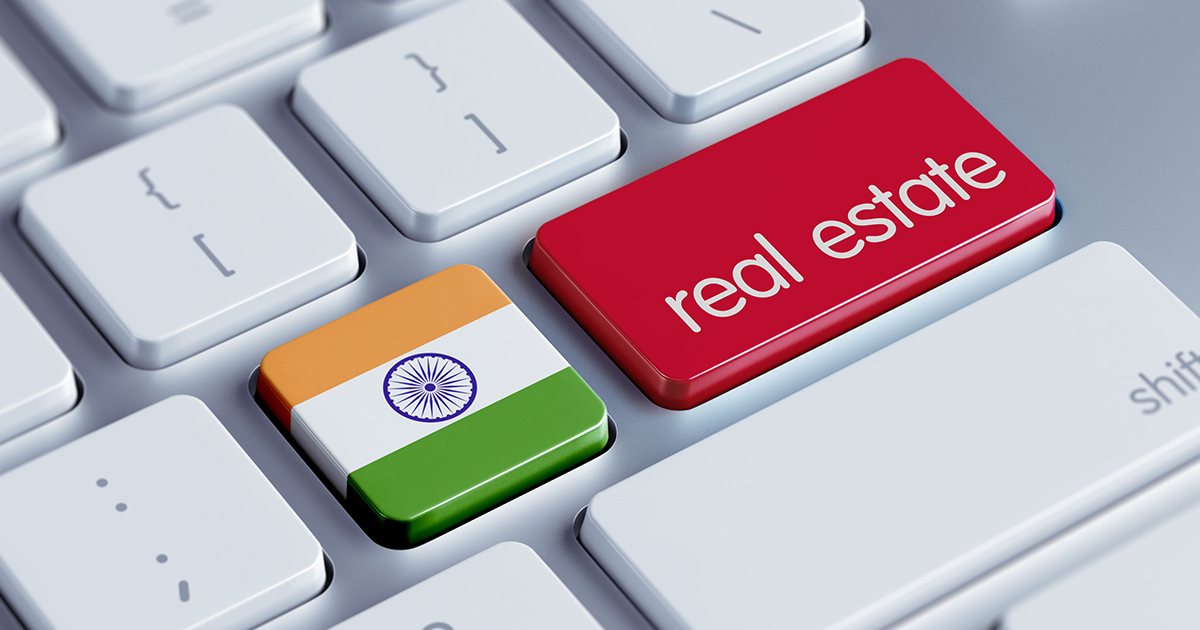 How Real Estate Industry Can Start Using Digital Signatures in India
How Real Estate Industry Can Start Using Digital Signatures in India
Real estate is a $180 billion industry in India and is expected to grow to a trillion dollars by 2030. It is one of the most complex types of business where there are many parties involved in either the purchase, selling, or renting of a property. It is by no means a child's play and requires sound knowledge of the market and the industry in order to complete a transaction successfully on time. But before we get into the details of how real estate can adapt to modern technology, which it already is, at a steady pace, we have to identify 4 main types of real estate in India.
Residential Real Estate: Apartments, houses, condominiums, villas, townships all come under residential real estate. These properties are bought or rented for the sole purpose of staying for an extended period of time. They have special status but can sometimes be used as commercial properties.
Commercial Real Estate: Malls, hospitals, restaurants, hotels, SEZs and all similar types of properties come under commercial real estate. These are primarily places of business. Commercial properties are generally more expensive to rent or buy than residential properties.
Industrial Real Estate: Factories and warehouses are generally included under industrial real estate. These are similar to commercial real estate properties but are located far away from the city in a separate industrial zone and are under a lot of scrutiny by the government to meet regulatory standards.
Land: Just a piece of land. These types of properties have virtually zero maintenance costs and are usually bought by many to sell after some years at a profit. Location is the most important part of buying land. The value of that land can appreciate or depreciate solely based on location.
Construction Companies
Construction companies, be residential or commercial, can be viewed as very complex machines with many moving parts. They deal with a lot of suppliers, lawyers, engineers, architects, financial institutions, government officials, marketing firms, administrative officials, etc. A typical construction project of medium size requires at least 3-5 years to finish. During this time, a lot of approvals and agreements are expected to happen to advance the project towards completion. In India, most of it is done on pen and paper. There are a lot of disadvantages to this system. Here are some of the biggest ones:
Risk of loss or theft of important documents
Counterfeit
No central repository to store
The added cost of paper and printing
Time inefficiency
Not secure
In 2015, a fraud of 2.5 crores was caught because property documents were forged to take possession of land that belonged to the Airport Authority of India, in Coimbatore.
Using a sophisticated digital signature and storage solution software like DrySign, important agreements and documents can be stored securely using high-end encryption algorithms.
Brokers
Brokers are middlemen who match sellers with buyers or property owners with renters. All agreements are done on a government-approved stamp paper along with a notary. At the time of the agreement, the buyer and seller or the owner and renter are required to be physically present to sign and complete the agreement. This event can be eliminated with a digital signature provider like DrySign. 
For example, companies that are based in the US usually lookout for talent in India. Once their decision is complete, they begin the process to find an office location in India. Once their Indian counterparts select the location, original agreement documents are sent via mail to the US for signatures and are then sent back to India to complete the remaining process of leasing or buying the property. These back and forth formalities usually take around 15 to 20 days. That is valuable time that could be saved! With DrySign, agreements can be authorized and verified in just a matter of few hours! This does not just solve the problem of inefficiency. The risk of sending original documents overseas is huge. DrySign eliminates that risk too. 
Earlier this year, Bengaluru Police arrested 6 people for creating bogus documents and cheating a Tamil Nadu couple of Rs. 1.1 crores
Conclusion
One of the biggest problems that the Indian real estate market faces is the slow adoption of newer digital technology. But on the other hand, early adopters win big. Real estate industries in other developed countries have already implemented a standard digital solution to facilitate agreements between different players of the real estate supply chain. Now they enjoy the benefits of conducting business in a robust and secure ecosystem.
If you are a real estate developer or broker reading this, it's a sign … to try DrySign!
Sources:
https://www.thehindu.com/news/cities/Coimbatore/three-cases-of-property-fraud-registered/article7490856.ece
https://timesofindia.indiatimes.com/city/bengaluru/couple-4-associates-palm-off-site-using-fake-owner-docus/articleshow/80373198.cms
Found this interesting? Share on your socials to let others know: